A gantry crane is a combination of more than two legs along with overhead girder or beam construction. They possess hydraulic legs that allow them to perform different lifts. If the movement of the load is necessary, the entire gantry can travel along the gantry track. They do not make use of any lifting device such as strand jack or winch.
When used with the rail system, these hydraulic gantries confer means for the placement and movement the heavy loads. Such products contribute to being cost-effective options for different types of handling as well as lifting applications. Our ultimate goal is offering the right equipment for every specific job, which is why we take pride in our work. We impart 2 of the most updated lifting systems of the capacities of 60 ton and 125 ton.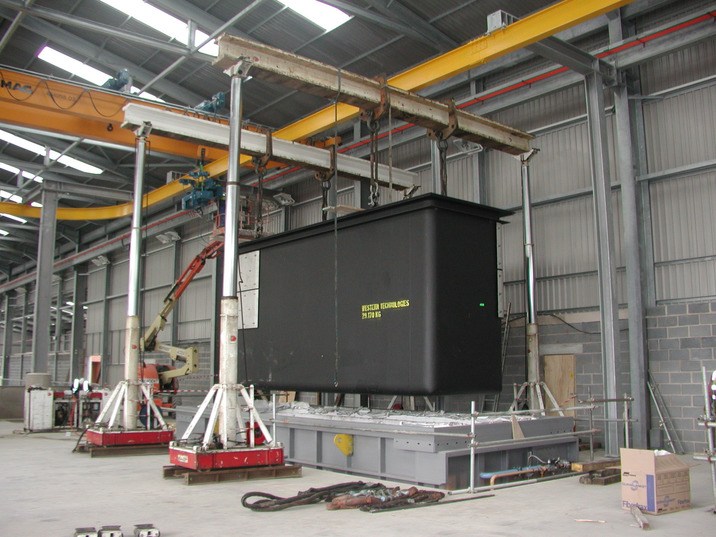 Wireless control system.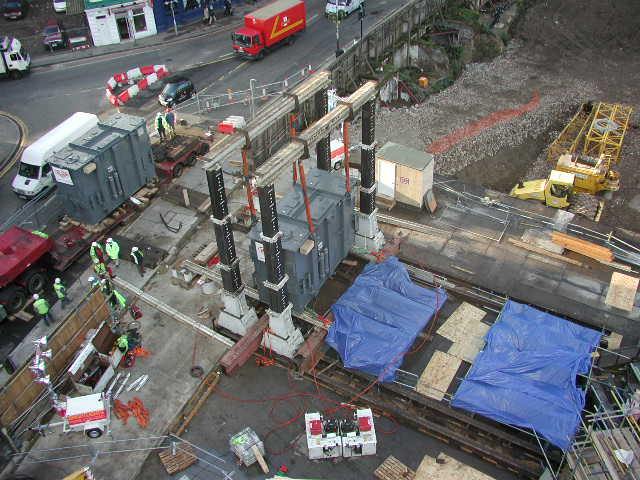 Tank Rollers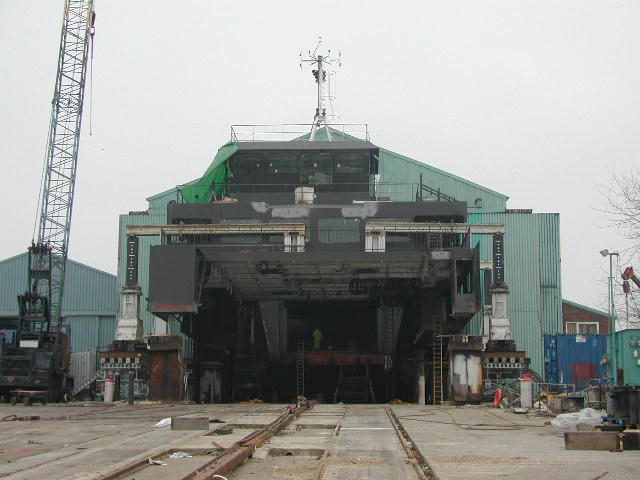 Self-propelled Wheels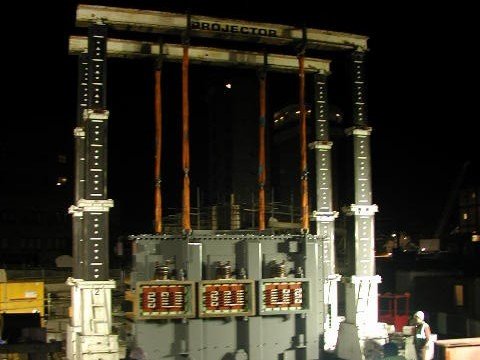 Self-contained Electrics and Hydraulics
The control system offers details to the operator about the load per unit, lift, stroke, and it rectifies un-synchronised motion of different individual units in an automated manner. They can be assembled and transported at ease, which confers a flexible lifting solution, which is both economical and simple.
We have an understanding that it is possible to reduce the time on site with the aid of gantry, which offers efficient machine movement. Such type of experience and knowledge makes us unique than other brands in the market.
Uses of Hydraulic Gantry Systems
When conventional mobile cranes are too big for a lifting job, hydraulic lifting systems are perfect for lifting loads in confined space, combining the hydraulic lifting system with various lifting capacities and dimensions is possible.
The lifting systems, we have comprises of a rail system, two multi telescope hydraulic jacks, various attachment points along with support. For the movement of the loads, it is possible to attach the optional hydraulic skid systems to the gantry bearer.
Hydraulic gantries are beneficial for manoeuvring, hoisting, and translation of loads of considerable size at the site of the job. You can move the hydraulic gantries from one position to the other with ease. They have different advantages of the crane of massive capacity at the reduced cut off from the pocket. Gantries are also considered to be an ideal choice for those lower overhead areas or confined spaces which are not a suitable option for the mobile or overhead cranes.
We make use of gantries along with our skidding, elevated runway and tower systems to facilitate different project goals in a safe, and cost-effective manner.